Welcome to Retro Saikou!
Store and Social Media Information
FAQ for Con / Professional Contact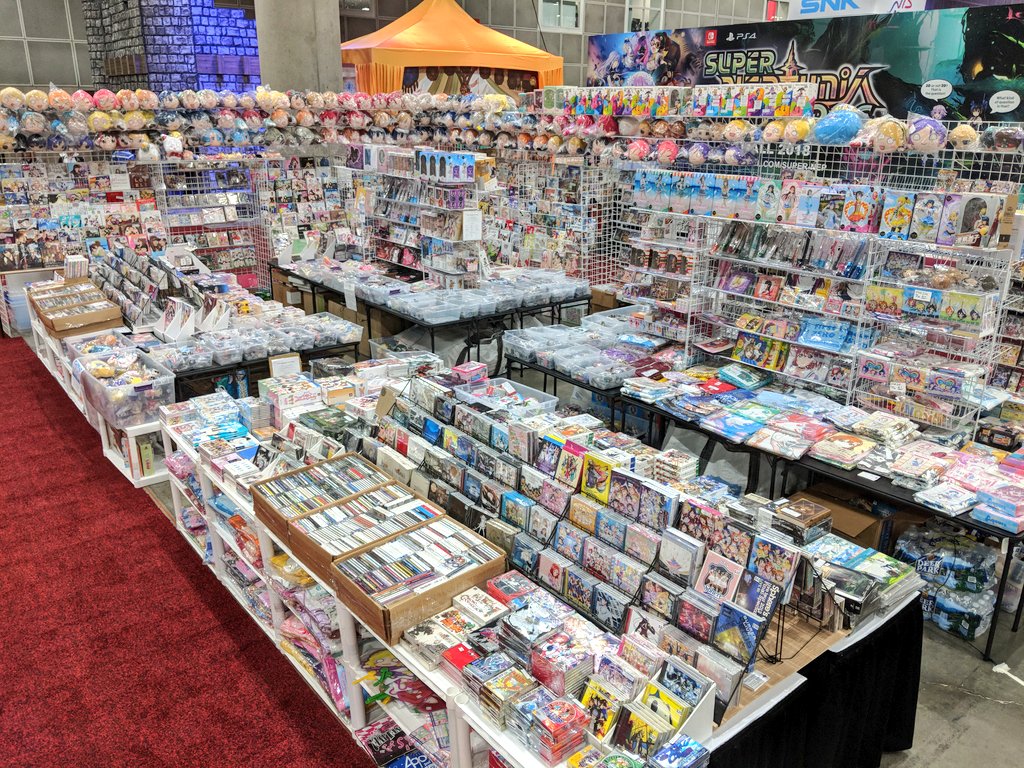 ---
2023 Event Schedule (Tentative):
| | | | |
| --- | --- | --- | --- |
| Date | Event Name | Location | # Booths |
| 4/7/2023 | Sakura-Con | Seattle, WA | 8 |
| 5/25/2023 | Momocon | Atlanta, GA | 8 |
| 7/1/2023 | Anime Expo | Los Angeles, CA | 6 |
| 7/14/2023 | Metrocon | Tampa, FL | 8 |
| 7/28/2023 | Otakon | Washington DC | 8 |
| 10/26/2023 | Anime Weekend Atlanta | Atlanta, GA | 8 |
| 11/17/2023 | Anime NYC | New York City, NY | 12 |
| 12/2023 | Anime Frontier (Maybe) | TBD | TBD |
| 12/??/2023 | Holiday Matsuri | Orlando, FL | 8 |
We generally return to all conventions, unless they have been removed from our rotation.
Previous events, years, and our removed list can be seen here.
Interested in having us at your convention? Please check the information on our FAQ here.
---
Our online store is on eBay:

All orders ship same or next day via USPS.
We will turn on "vacation mode" when all our shipping staff is working a convention.
If items don't appear in the search, check back Friday or Monday when we turn it back on.

Please note we do not sell on any other platform or use any ID other than retro_saikou / Retro Saikou.
Imitation accounts may exist. We don't have multiple accounts.
We do not have a physical store location.
Conventions and online work keep us extremely occupied with a full schedule!!
We do not offer access to the public for our locations, or local pickup options.
As the FAQ (click here) notes, we do not sell many of our convention items here.
We have focused the online store on items that sell well online, or maybe don't sell immediately at every single convention.

---
Contact Information

If you are contacting us regarding an eBay order, please only use eBay's message system.
Regarding purchases at a convention, please note:
All purchases are final. We will do our best to assist during a convention (please come to the booth).
Exceptions are made if you experience an issue regarding functionality, missing items or parts, and so on.
Further information can be read in our FAQ here.
Contact email: retro.saikou@gmail.com
Please expect a reply time of 2-4 business days.
this does not include holidays, weekends, and so on
If we are presently at a convention, please expect 1 week.
If we have many conventions in a row, responses may be delayed...
Professional contacts: see Professional FAQ here.

You can also message via Twitter, but please note we do not receive notifications for this.
Replies may be delayed significantly.
Please join us on social media for updates, promotions, and more!

We currently only use Twitter for posting and checking messages.
Other platforms will not be checked.
---
FAQ for convention customers!

Q: Will you come to <con>?
We generally cannot accept convention requests.

Please note our team basically can't make it out to the west coast for events that are not extremely large and good.
If the event is long enough, and big enough, trust us, we've considered it!
Very often the dealer rooms are already full or can't just accept 8 new booths, and some have 10 year long waitlists.

We also have to be very careful about viability. Though, yes, we will sell plenty anywhere we go,
this means that we sell a lot of rare and old product that we can't easily get back in stock.
It's a very difficult balance to strike.

(We also like to take vacations when we aren't in a 3 month con sprint, so there's that too!)

Q: Do you buy merchandise? I'm selling my collection.

We do not buy, sorry!
It's a common question but between exclusivity in contracts,
very carefully trimming our available stock and pricing,
and making sure you get a fair deal, we simply can't purchase from you.

We do recommend the following venues to sell...

Straps/goods - mercari, social media groups
CDs - ebay, discogs, vgmdb, social media groups
Games - eBay, local con vendors or swap meets

Take very good pictures and if you're offloading a lot, price to sell. You'll find a buyer!

Q: Do you have a physical location? I'd love to come and browse.

We do not, sorry! Cons keep us extremely busy and when we're not busy with cons, we're prepping eBay for the year to come.
Usually that also means we have an extreme backlog, but that's not the question being asked, so...

Currently there are no plans to open a physical store.
We also don't have a public facing location.
Local pick-up is not an option we provide at this time.

We are convention and online only!

Q: I saw <x item> at your booth but didn't purchase it. Can I buy it online / email you for it?

We cannot accept requests for this - a few reasons...

First: con exclusivity! Attendees purchase a badge, book travel, and wait in line to visit booths where we sell.
In fairness, we have to respect that the convention setup is somewhat exclusive!

Second: Our warehouse is quite large, and items are boxed onto pallets or shelving until we pack for a con.
That single item might be buried for quite a while, and would take a lot of work to uncover.
Shipping and handling the order also takes a lot of work for a single item.

Q: I'll be at <convention>. Can you bring <x>?

Generally our con inventory and picks for each event are fixed. Often they're fixed months in advance.
When we see requests like this, we do listen to them, but usually the hands are tied.

More than likely, if we have what you're asking for, it'll be there. Otherwise, we're likely to be sold out!
Local (Atlanta) cons may vary on this, we can probably take requests and restock between days.

Q: I bought something at <convention>. Can I return it?

Generally, all sales are final. Please come to the convention booth during the convention for assistance! We will help you! After this, we probably can't!

If we can see a defect that is clearly our fault: missing a disc inside a sealed set, extras in a limited edition, wrong item, and can verify this,
then we will do our best to help you out.

However, if you purchased by accident, changed your mind, or didn't realize an item's language or region,
(we do post signs expressly detailing region coding and language and condition)
or just aren't satisfied with the item, there's often little we can do.

If purchasing an item as a gift, please ensure it is the correct item you are looking for.

We do stress that if you are curious about condition, to check or ask our staff before completing your purchase.
Our staff will double-check various things, but all items are checked prior to being added.

As we cannot be responsible for damaged or lost items after these leave our hands,
the condition it is displayed in at the booth is the condition it is sold in.
Often, customers bring back items they've opened or used, and we cannot accept returns of them.

Q: I have a request for an item or series. Do you accept these?

We love to hear suggestions for new items. Please be as specific as possible!

However, we cannot accept purchase requests or find-it-for-me orders. Sorry!

Regarding various franchises and items, we have been selling for about 10 years at conventions and have tried many things.
It's possible we've already tried (and failed) to carry what you're looking for... but if people poke us for it enough we will absolutely listen.
Q: Do you take cash? Paypal? Venmo? etc?

We only accept payment at the booth via card.
(Contactless is preferred.)

We do not accept cash at checkout.

No manually entered card numbers or virtual (non-tap) cards are accepted.
We cannot accept any kind of Paypal, Venmo, etc transfer.

There is no fee for paying with card, but tax is added to all purchases in accordance with local state, city, and county laws.

Q: I saw this item (at the con) on your eBay store. The price is different. What gives?

Basically, the models for us calculating a price online vs at a con are slightly different.
Some prices (on one end or the other) might also be outdated.

Often price differences will be based on shipping, condition, extras included, and fee breakdowns.

Of course, a sold out listing will not have an updated price (and usually prices rise over time).

If you see two of the same item, different price, same condition, one is probably older and the price has changed.
But, for our inventory purposes we can't mix and match prices.

Q: Okay. So I saw this on (site/booth). You pricematch?

We do not price match, and we do not offer any discount to the posted prices.
Very often a vendor or seller will have items on clearance, condition might vary, old personal collection item, etc.
Japan vs US shipping or online vs in-hand also can account for some price difference.
There's many reasons but, we basically put our prices as low as possible already, then cut them for clearance later.

We don't push sales on our customers, and prefer a hands-off approach to the booth.
If you see a price significantly different enough to influence a purchase, please, by all means, get that deal!

Q: I visited your booth, saw a bunch of an item, but it's not listed online?

So, over the years we've tried to sell a ton of different things online.

A lot of them, to put it bluntly, do not sell at all.

But, those sell very well at the cons. So, they're con-only!
And they usually do sell through, so don't miss out - purchase at the conventions, assume availability or price will be worse online.

This includes goods like rubber straps, penlights, shirts, some CDs, and so on.
Usually if we try to put general goods up, the labor for photos/listings/shelving costs more than what we've made.

Q: Your price is a ripoff. I can buy it in Japan for cheaper.

Not a question but we do hear this, sometimes. Usually it's the opposite.
Our prices are generally matching or below what we consider fair market price, which is constantly changing.
Of course, if you pay for a trip to Japan, and ship/lug it back, that's fine too!

We are a small business and always trying to keep prices as fair as possible.
Con prices can be bad. Very bad. But we are generally a significant cut below many other booths.
If the price tag we slap on seems like it'd be too high, we just don't carry that product.
Sometimes this means items are out of stock, sometimes for years. All to keep the best price.

We do have many expenses when it comes to running the business, running a booth, driving cross-country.
We strive to pay our staff fairly, we take losses on damage and lost items,
fuel, freight shipping, warehouse rent and utilities, insurance, shrinkage, bookkeeping,
booth cost alone can be between 10k-30k at some events, flights and hotels and so on.
We do have to recoup those costs, and each price tag includes a little to do that.

For all intents and purposes we encourage supporting the vendors you love, and buying a ton from artists as well.
If you like a small or local business in your hobby, help 'em out.

Q: Are you hiring? Can I work at the booth and get paid? A badge, perhaps?

Unless publicly announced, no.
Sometimes, incidents happen or staff drop out of a convention last minute.
In an emergency we'll definitely publicly reach out for help. But, generally, no.

Badges are strictly for staff of the booth, and conventions do not allow us to give them out freely.
If you're only looking to work to get a badge to a sold-out event, please look elsewhere.
---
FAQ for Professional, Convention Contact, Distributors!
Convention staff and vendor contacts, please feel free to email us with the contact info above, retro.saikou@gmail.com
If your event does NOT have a mask requirement in the year 2022-2023, please do not contact us.

If your email is not connected to a .com associated with the convention, please note if you aren't listed on their website or your professional site with that email,
we may skip (or report as spam) emails that don't have a reliable source.

Continue reading this section for some common questions!
We have to bold a few wholesale-related things first.

Please do not solicit us with general wholesale opportunities.
We are not looking for US-based wholesale companies to work with. Yet we end up on dozens of mailing lists.
Please keep in mind we sell secondhand, older products, and current contracts may have exclusivity clauses.

We do not wholesale product to other companies.
Sorry, but the work involved in preparing all that we bring keeps us at maximum capacity.
We have a backlog that stretches several years for what's already here to work with.
Our margin is extremely thin on most items. There's no discount room, unless we're doing clearance, and if we are, you'll know!

Regarding convention offers, invitations, and booths.
We will be very direct when responding to invitations.
If at a con, or a stretch of cons, please know it may take some time for us to get back to you.

Generally speaking, we have some very defined criteria for considering a convention:

Size: 12,000-20,000 unique attendees is the floor.
Under 10k, sorry, but a definite "no".
We have a few in this range we do, but have a long history with them.
Adding another at this size range would be difficult for us to do.

Booth size: 8 booths (standard 10x10 spaces in 40x20 format) is our minimum.
We no longer work with less than this amount of space.
Corners, endcaps are not necessary. We can be between other booths in an aisle.
Larger spaces are possible, but usually only work for very big cons.
(or if you're offering it complimentary)

Non-anime focused events: unlikely to work.
We do sell games, and we do sell "general" interest items,
but the bulk of our sales are from niche anime interests.
If you run a gaming con, or a comic- or general- style convention it may not be a good fit for us.

West Coast events are a very, very long haul for us.
Our requirements for these would be much, much higher.
Fuel lately is $3-4k for that trip, and it takes 4 days each direction + setup + con days.
There's a few we're interested in, but with current costs and schedule,

1 or 2 day events: we cannot do these.
Additionally, we absolutely need a full setup day.
Our prep (multiple days), drive (sometimes multiple days) and setup (8-12 hours) times just don't allow for it.
Overall, we expect about 20-24 hours open on the sales floor for most cons.

But we'll give you the booth for free! Booth costs are usually not our main expense for a smaller event.
Round trip fuel and truck expenses, hours paid for several staff, setup time, damages and loss,
any hours worked at a con are hours we didn't work for another, or didn't work for the online store.
Unfortunately the schedule is pretty full at this point.
If a comped booth is part of the sell for an event, it will likely be an event we can't do.

But we are local in Atlanta/your area! Same as above...
Costs of running the booth and lost time account for a lot.
You're free to send an invite, though.

Overseas events (outside the continental US) will not be considered at this time.
Looking into this process involves a lot of overhead that smaller/US cons don't have.

---
Previous Events:
Anime Expo 2017-2022 (Los Angeles, CA)
AnimeNYC 2018-2022 (New York City, NY)
Anime Central 2017-2022 (Rosemont, IL)
Otakon 2017-2022 (Washington DC)
Sakura-con 2019-2022 (Seattle, WA)
Anime Weekend Atlanta (AWA) 2015-2022 (Atlanta, GA)
Momocon 2015-2022 (Atlanta, GA)
Holiday Matsuri 2017-2022 (Orlando, FL)
Katsucon 2018-2020 (National Harbor, MD)
Metrocon 2013-2022 (Tampa, FL)
Anime Frontier 2021, 2022 (Fort Worth, TX)

Cons out of our rotation, unlikely to re-add:
AnimeFest 2017-2019 (Dallas, TX) - now conflicts with other events or schedule, though we do love this con
Crunchyroll Expo 2019 (San Jose, CA) - low viability due to distance and cost
Ohayocon 2018 (Columbus, OH) - got foot in door w/ trial small booth, promised larger booth, rejected the following year, no reply to emails, ???
Florida Supercon 2016-2018 (Ft Lauderdale / Miami, FL) - no longer viable due to genre and schedule
MegaCon Tampa Bay 2016, Animate Florida 2017, Sakuranatsu 2016 - small events, attended once
UF SwampCon 2017-2019 (Gainesville, FL) - was local, no longer attended due to our relocation
Anime Matsuri 2017 - blacklisted and banished to the shadow realm for all eternity, google if you don't know

Often requested but can't do / etc:

MegaCon (Orlando) - not an anime con, schedule's too packed
DragonCon (Atlanta) - not in consideration currently, possibly in the future.
Youmacon - blacklisted; very poor communication, sudden 'oops room is full so we're rejecting you after you paid' 1 week to event
MAGFest - we applied many years in a row, always waitlisted. Don't think it would work for us, though, now the schedule's pretty full...
Northwest IdolFest - would love to, but too far for too little, can't legally drive enough hours to get home in time for AWA setup (lol)
PAX - no longer accepting individual vendors, just industry partners but if you work with them, shoot a message our way
AnimeExpo Ontario - we barely make regular AX work with that drive, so: too far, too small, too short. maybe in 10 years.

<City Name> Comic Con - not anime and probably too expensive for us to do
Fighting game tournaments / events - probably not viable without a very large audience, a few in consideration however
Local, small Atlanta area stuff - too much work for too little, unfortunately

---
Booth samples through the years:

these are pretty old now and need updating, but we post
every. single. booth. photo (sometimes many) on our twitter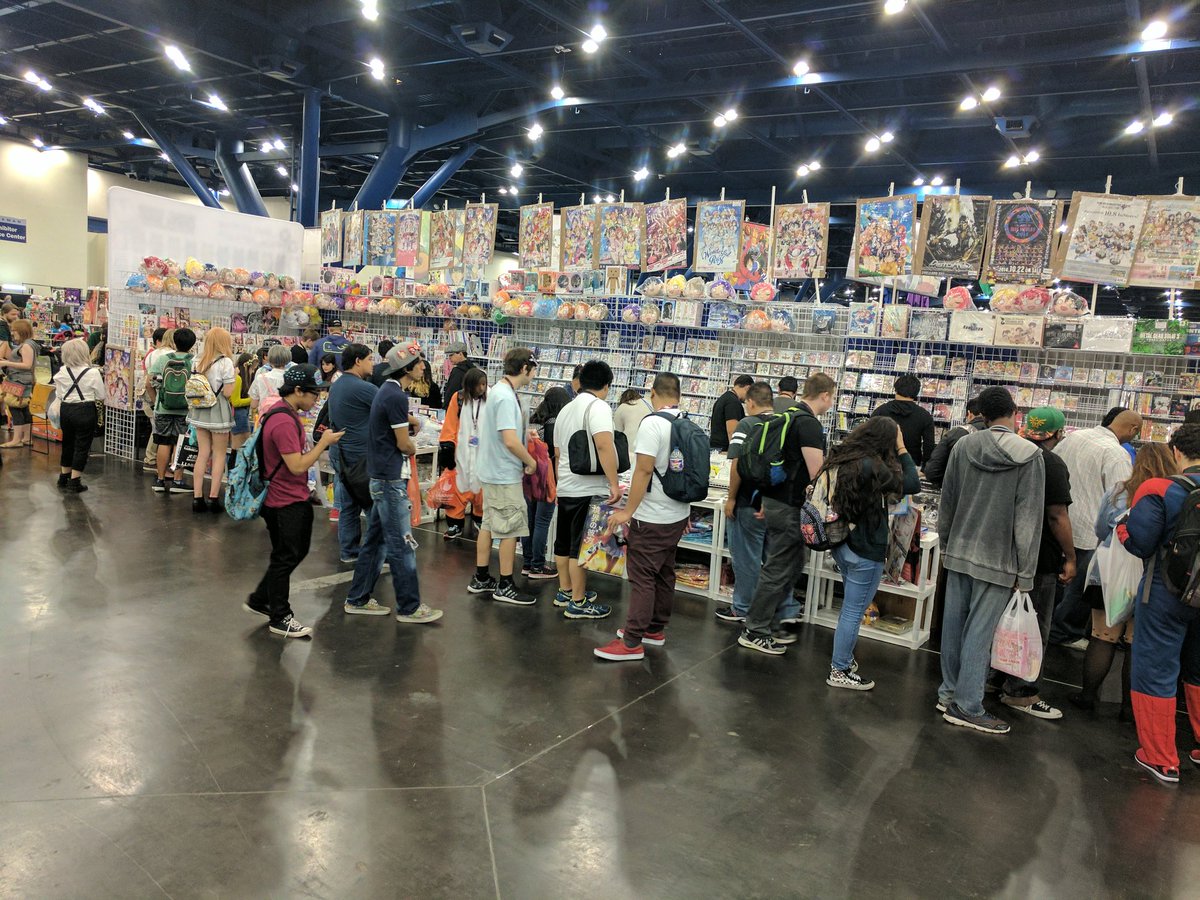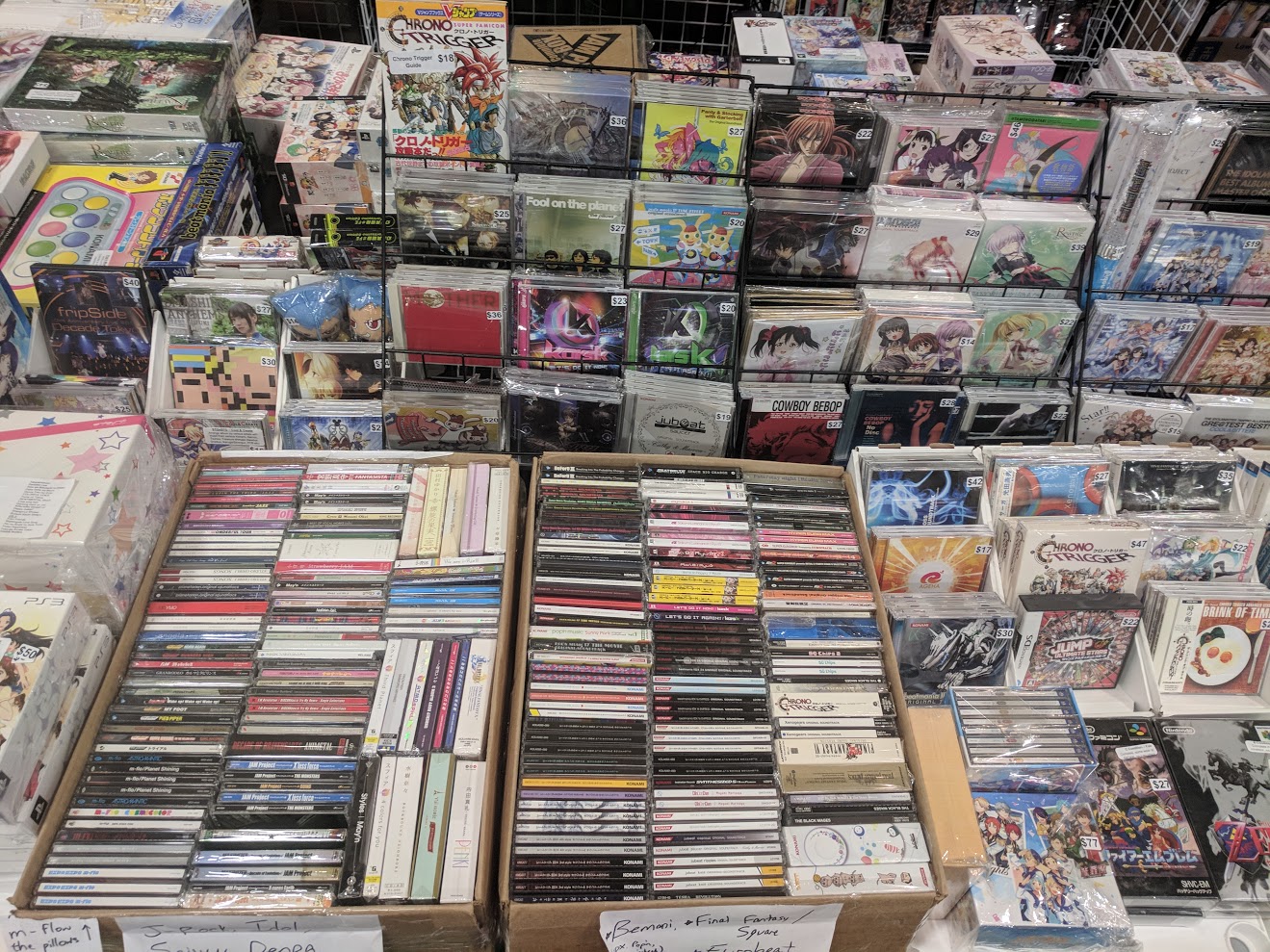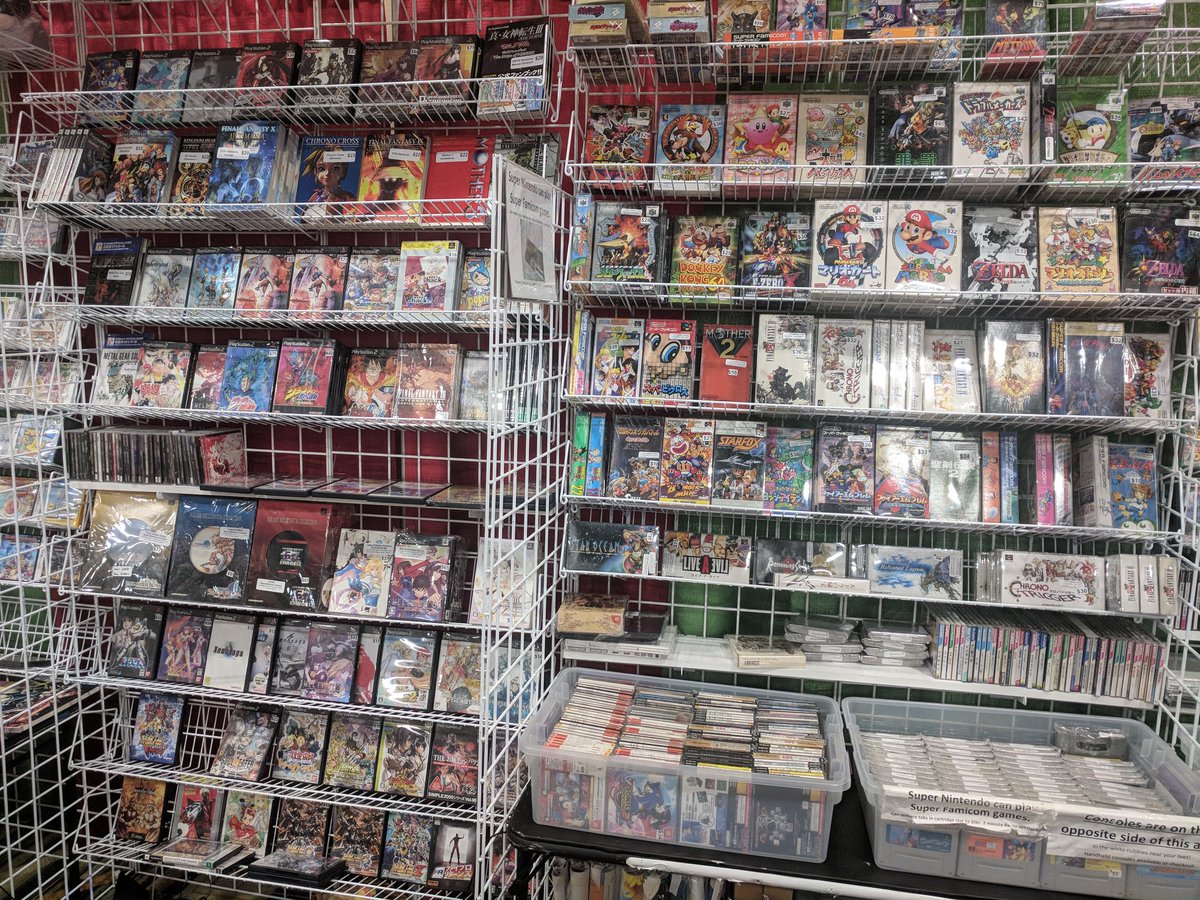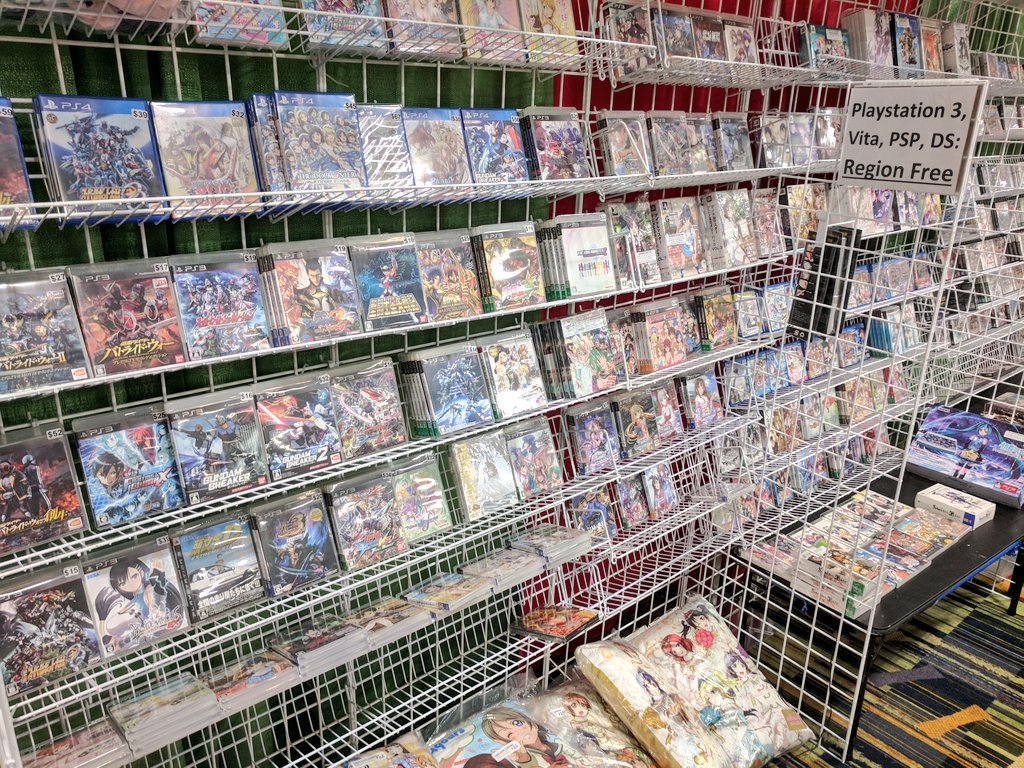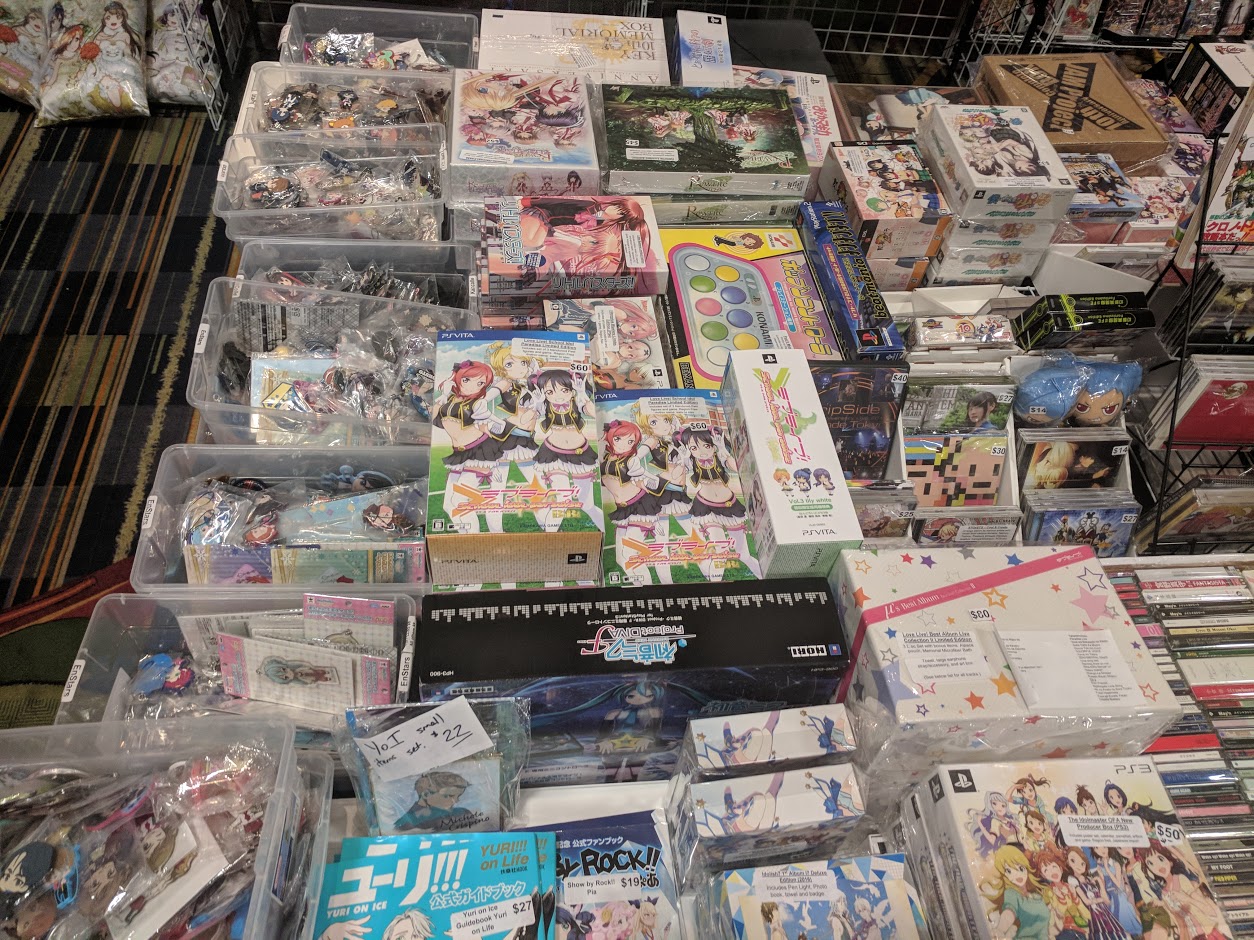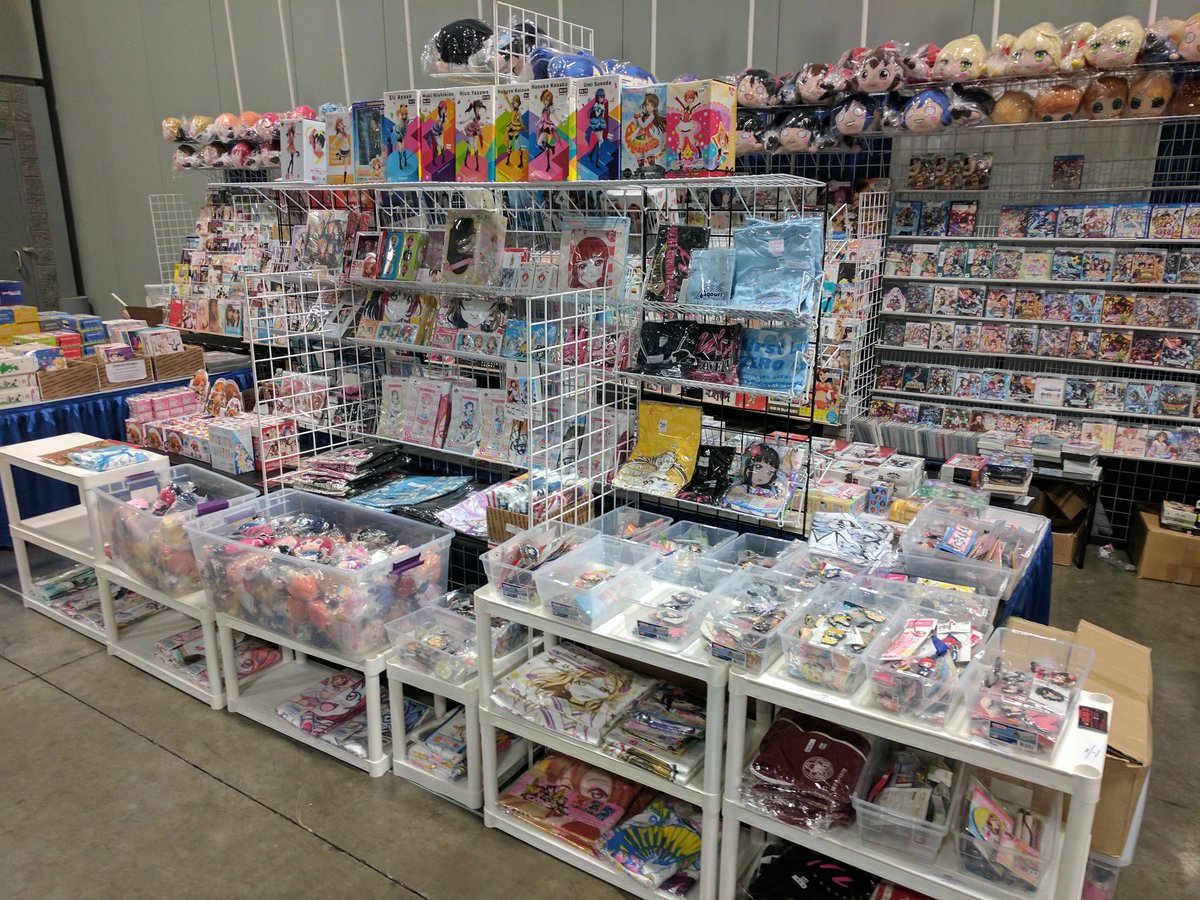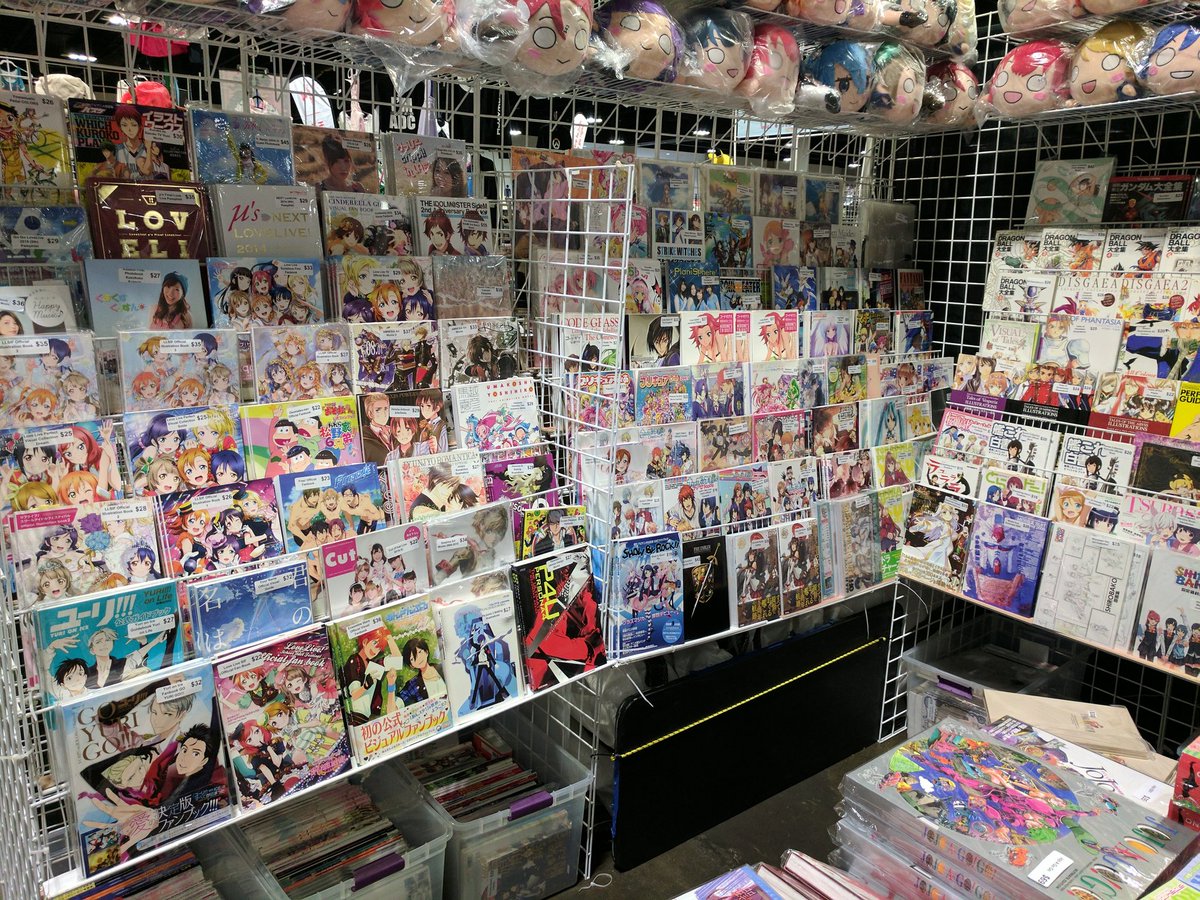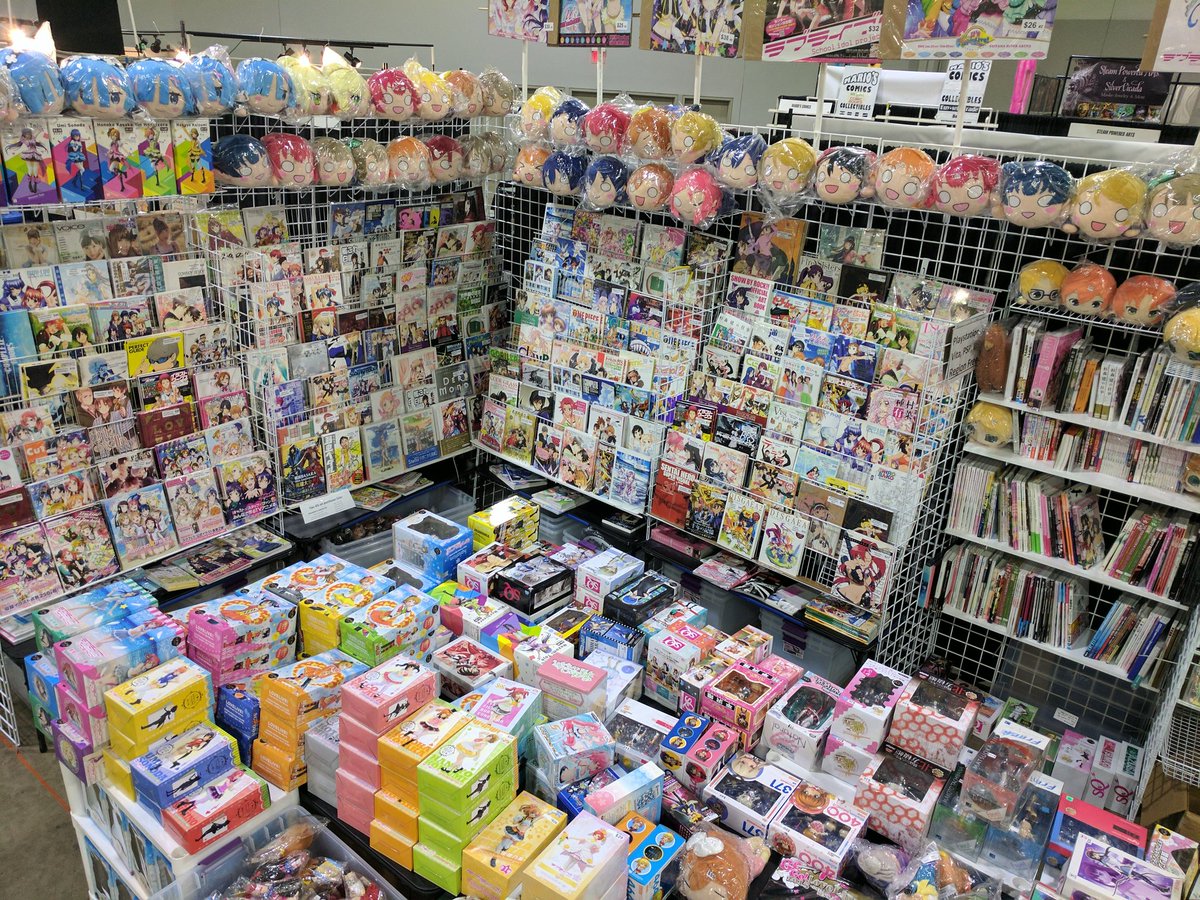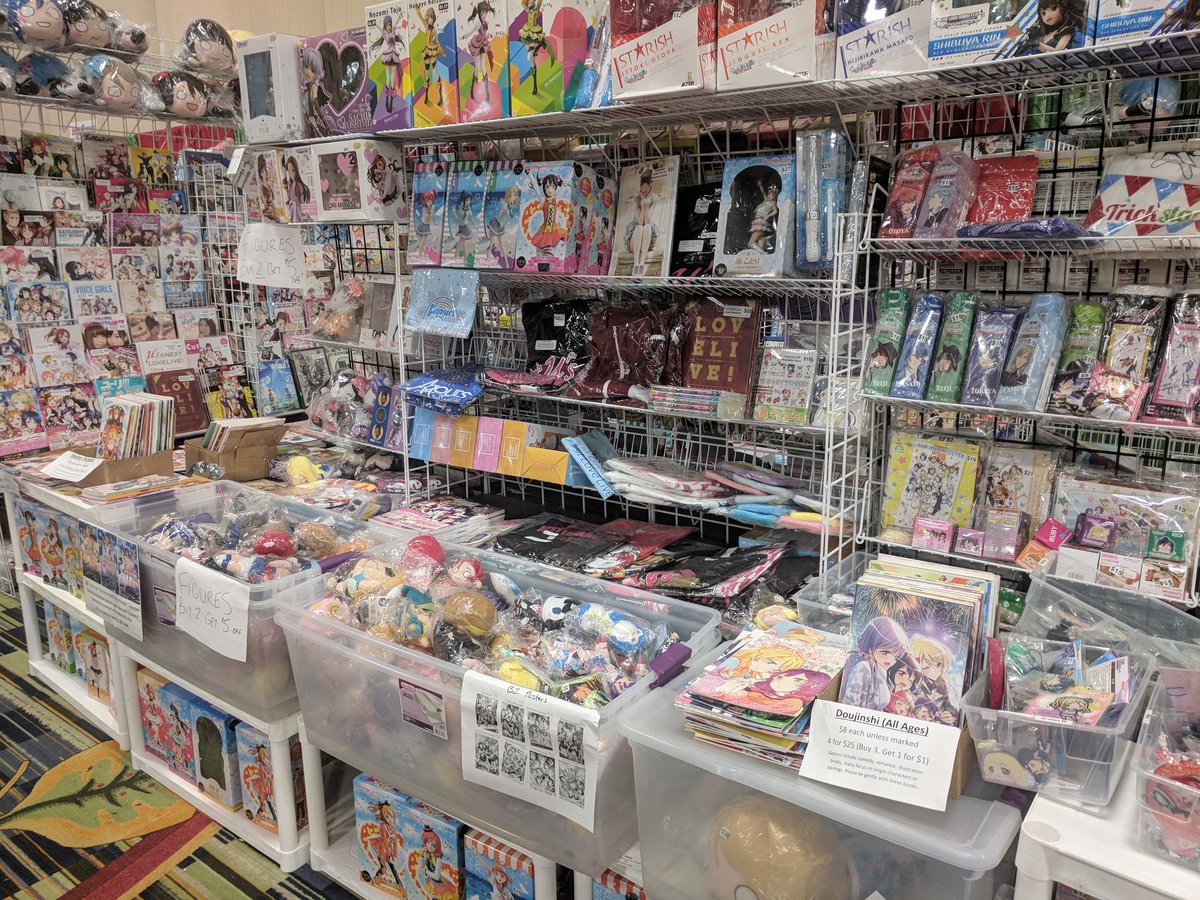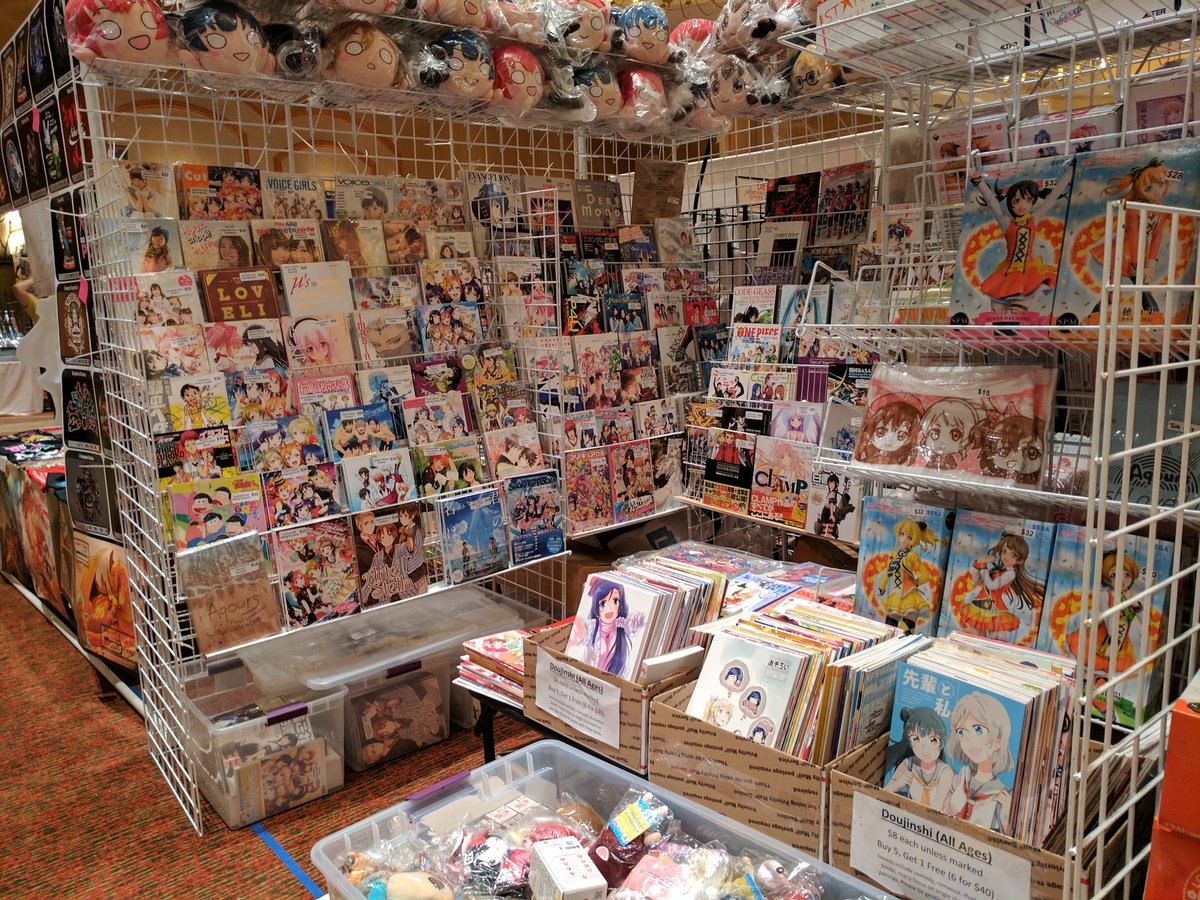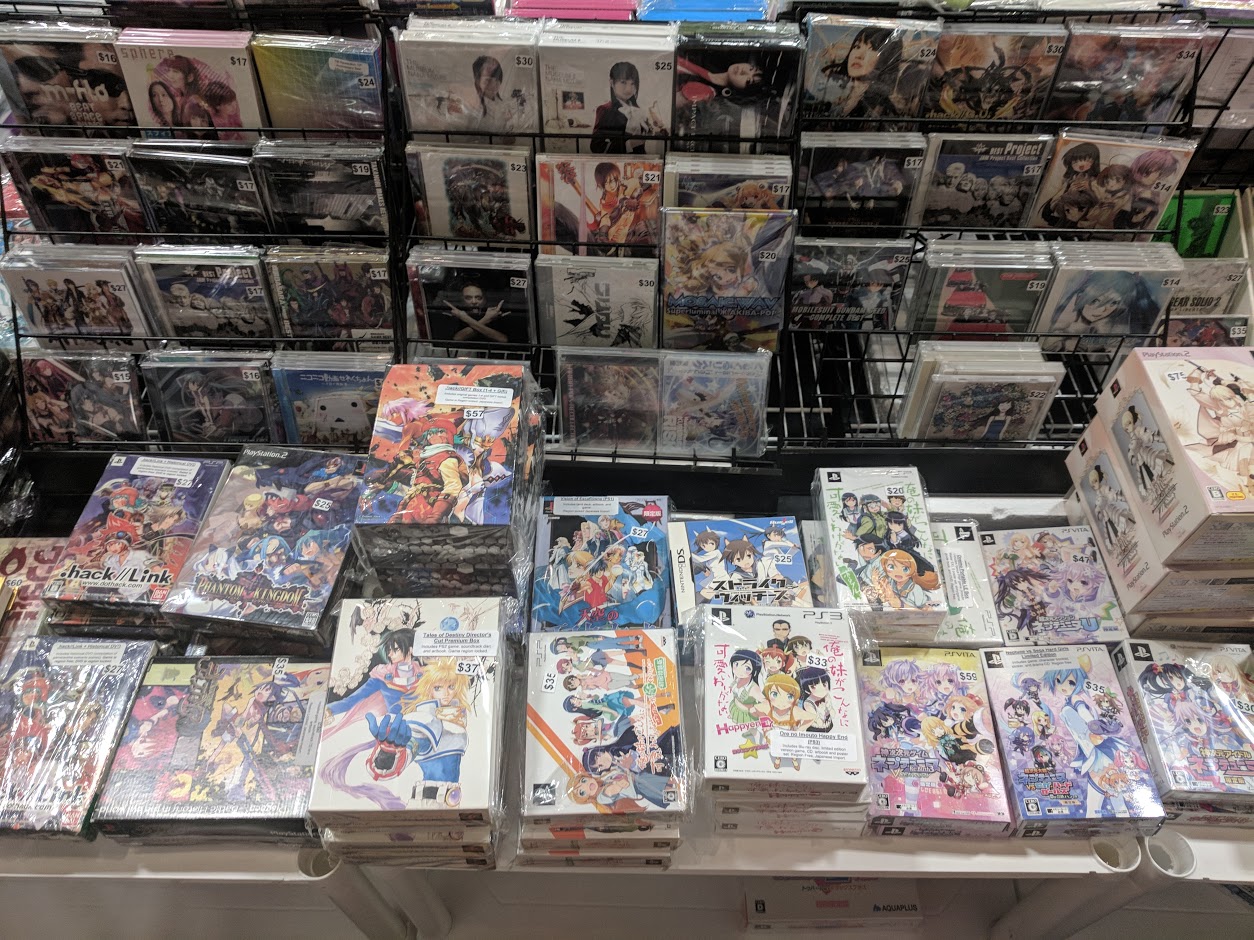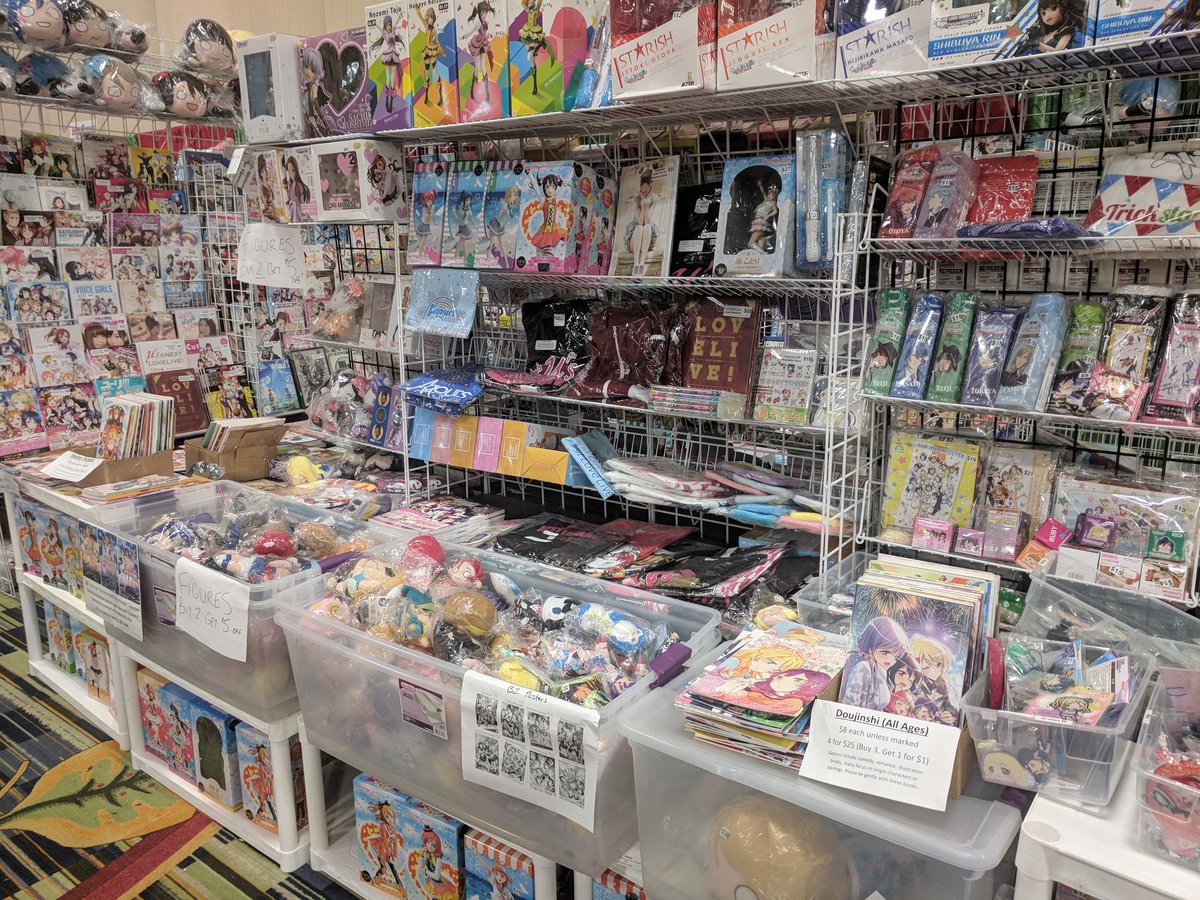 ---
About Us

Originally based in Florida, Retro Saikou was formed in 2012, with humble beginnings selling used games online.
Sticking to our roots, our main store is eBay. However, the bulk of our business is at conventions since 2016.
Since 2013, we have been attending conventions (now celebrating our 10th year!).
Over time, the booth has evolved, grown, and adapted to what our customers want to see.
We serve many niche genres and franchises, and there's always something for everyone here.

We relocated our warehouse to the Atlanta, GA area in 2018 with better access to events as we expanded our con schedule.
(This means that West Coast conventions, as well as much of Canada, is out of our scope.)

The main goal when this business was started was to improve the selection and pricing of what's "typical" in our anime con vendor hall.
As a store that specializes and focuses in what we do, we know prices well, and nothing sticks around for long.

With a retro focus, we do sell a lot of old items, but are always expanding our selection in order to stay on top.
Retro forever!